Cosmetic dentistry in Croatia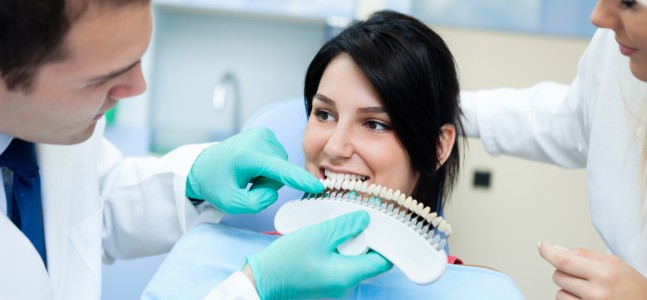 Smile is crucial for life quality and this fact is scientifically proven. People with nice and healthy teeth smile a lot more than people whose teeth are not in such good condition. Nice teeth have a great impact on person's self-confidence and therefore people with nice and healthy teeth are more successful in different life and business situations. A nice smile was never so appreciated as it is today.
Free accommodation

We provide free accommodation in our private luxurious apartments to all our patients coming from the EU countries.
Up to 60% lower prices

We guarantee materials and services of the best quality at prices you can afford! Up to 60% lower prices than in the rest of Europe.
Teeth discoloration
Discoloration of the teeth can seriously damage the beauty of a smile. Discoloration happens mainly because of bad habits. Food, baverages and tobacco are the main causes for teeth discoloration. Quality oral hygiene will somewhat slow down the discoloration process but the teeth will definitely change their natural color during the years.
Teeth whitening
It is almost impossible to return the white color of the teeth but teeth color can be lightened a few nuances. There are several methods, and the most effective one is the teeth whitening using ZOOM! lamp. There are also other less effective solutions like different home kits for teeth whitening. Regardless of the method the patient opts for, it is essential to consult your dentist first.
Veneers
Ceramic veeners are a quick and elegant solution which can be used for restoration of discolored teeth, but also for disturbances like rotation or gaps between the teeth. They are fabricated from top quality ceramics and are permanently cemented to the front side of the tooth. Ceramic veneers can only be placed on natural and healthy teeth. Placement on sick teeth or formerly restored teeth is not possible.